How to buy?
Purchasing products through
Bolf.co.uk
shouldn't be too difficult. We are trying our best to make the purchase process as quick as necessary.
Step by step
Step 1
After selecting the product, choose the size and then click
'Add to basket'
.
In the new window, you may select recommended products by clicking
'Add to basket'
on the product. If you want to proceed further, click
'To checkout'
.
---
Step 2
The open page provides you with details concerning the model and size of the product, approximate delivery time, granted discounts and bonus products. If you have no objections concerning these points, click on
'Next'
.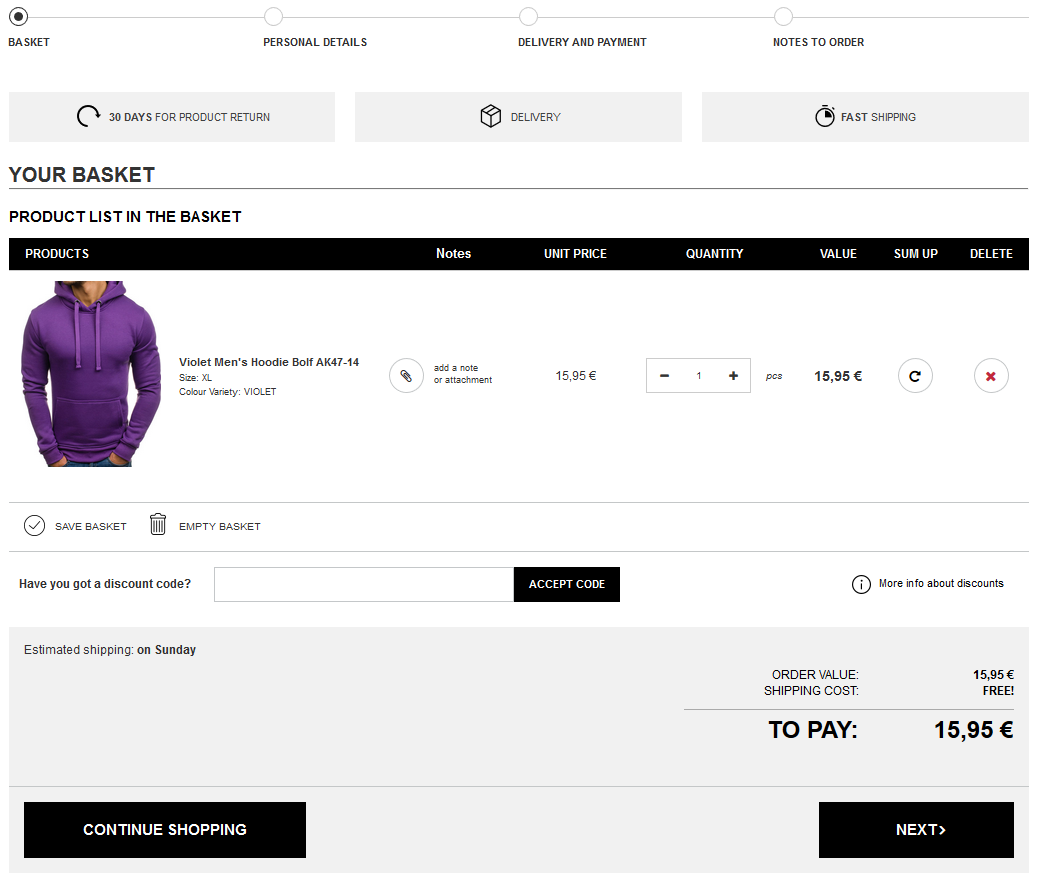 ---
Step 3
For new customers:
If you are a new customer, there are two possibilities of making a purchase:
a.
You can create a new account – click on
'Register and order'
and begin the registration.
b.
You can continue shopping without registration – select
'Order without registration'
and fill the form with shipment details.
For registered customers:
If you are already our Customer, please log in to continue shopping – then, you should enter your username and password.
---
Step 4
After selecting the option, please provide the required information.
---
Step 5
After that, select the preferable payment and delivery method.
---
Step 6
This is the summary of the purchasing process. Please read the form carefully and thus check all the data, and then click the
'I order with the obligation to pay'
.
---
Step 7
This is the confirmation of the order where all the data is given. At this point, you have still the possibility to cancel the order.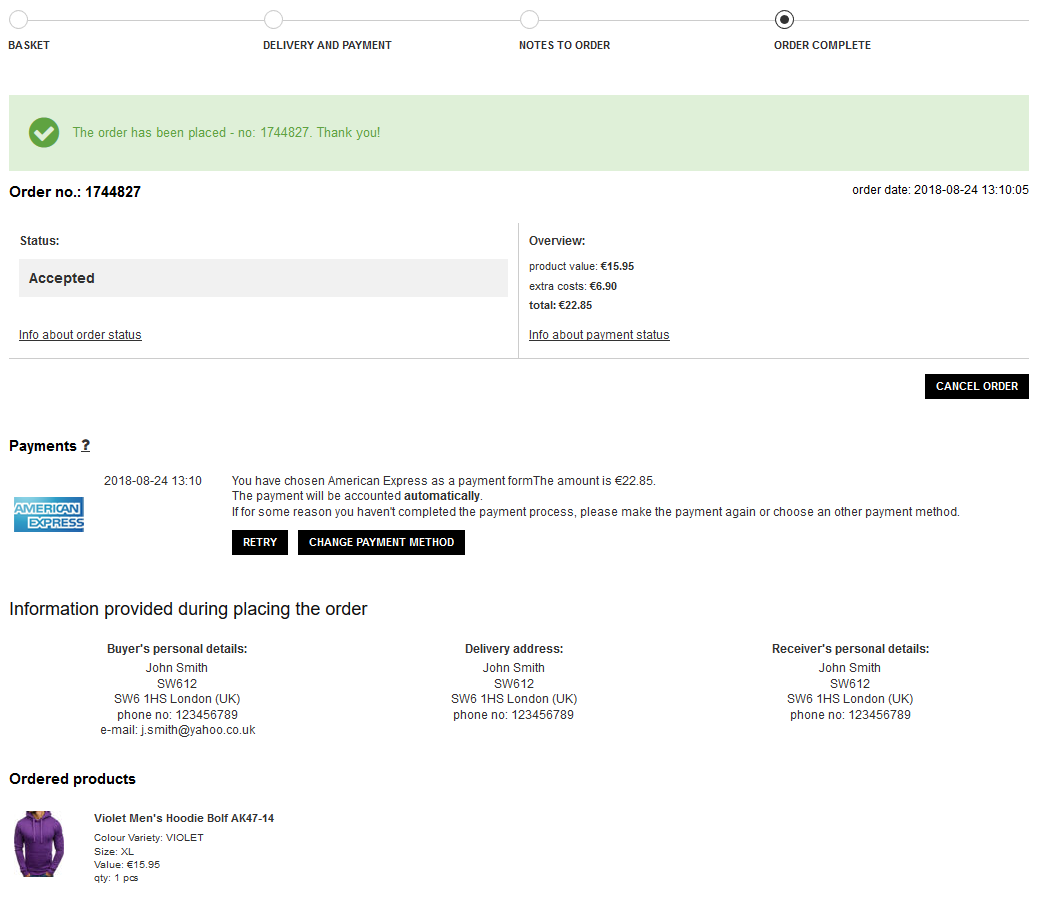 ---
Customer Service:
tel:
+44 20 33180543
e-mail:
shop@bolf.co.uk
(Mon - Fri 8am - 4pm)